Chevrolet has over 100 years of proven excellence and has created some of the top-selling cars and trucks you can find. Since its start in 1911, Chevy has manufactured over 200 million SUVs, trucks, and vehicles, and they are still going strong. With so many vehicles on the road over the years, it's interesting to look at what models were most popular among buyers and what made them stand out. From the sporty Camaro to the Silverado pickup truck, here are the bestselling Chevrolets of all time.
1. The Chevy Silverado
The Silverado pickup truck first arrived at dealerships in 1999, and since then, Chevy has produced and sold almost 12 million of them. This truck is not only one of the bestselling Chevy models, it is also one of the bestselling pickup trucks in the U.S. when compared to other models.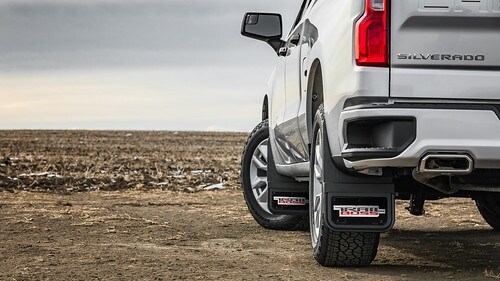 Chevy originally designed the Silverado as a heavy-duty pickup with options for drivers who wanted some extra comfort features while on the job site. Over the years, it's evolved into a versatile truck that can serve as a work truck and as a luxury hauler for gear and people.
The current generation Silverado comes as the full-size 1500 and the heavy-duty 2500 and 3500. Chevy offers it with a wide variety of powertrains, starting with a V-6 gas engine for the 1500, which you can also get with a diesel and two V-8's. Bumping up to the heavy-duty models gets you either a 6.6-liter gas-powered V-8 or a 6.6-liter turbodiesel that churns out 445 horsepower and 910 pound-feet of torque.
New Silverados are more capable than ever with towing power that reaches 36,000 pounds, and Chevy offers a number of advanced trailering technology and safety features that make them easier to drive and safer whether you need to tow heavy loads or use it for commuting to work.
Image credit: truckhardware via Flickr
2. The Chevy Camaro
The iconic Chevy Camaro debuted in 1967. It's now in its sixth generation, which arrived in 2016. There have been over 5 million Camaro's sold over its 50-plus year history, and it's still going for 2021. Chevy changed the look of the Camaro several times throughout the years, with dramatic changes to its body shape, and the latest generation arrived in 2016 with another change. The current Camaro has a more modern design, but it still providing drivers with everything they want in a muscle car.
The Camaro's engine lineup starts with a 2.0-liter four-cylinder engine that puts out 275 horsepower, and from there, you can get it with a 3.6-liter V-6 that churns out 335 horsepower or a 6.2-liter V-8 that makes 455 horsepower. The most powerful Camaro uses a 6.2-liter V-8 that makes an impressive 650 horsepower.
Chevy offers the Camaro as a coupe or a convertible. It comes with two doors and in a wide variety of features and trims. Every 2021 model offers enhancements for those who want to take it to the track, and you can also get upgraded Recaro sport front seats, a dual-mode exhaust system, and upgraded brakes.
3. The Chevy Caprice
The Chevy Caprice has a long history, dating back to before the first Camaro arrived. This Chevy was large, comfortable and one of the most popular choices for families in the 60s and 70s. The boat-style sedan had an upscale and luxurious interior and provided families with a vehicle that could fit everyone with plenty of space to spread out.
The 1990s Caprice became a popular choice for younger drivers who wanted something for a growing family but needed to stay on a budget. It had a reputation for reliability and safety while providing the performance needed for driving around town or committing to work.
The fifth and sixth generation Caprices were the last two generations and were only available to law enforcement agencies in the United States. Chevy sold almost five million Caprice cars through its first four generations, and if you add the fifth and sixth, this number increases to over 5.6 million.
4. The Chevy Cavalier
The Cavalier first arrived on dealer lots in 1981, and Chevy produced it until 2005. Over its lifetime, over 6.4 million Cavaliers hit the road. Chevy replaced it with the Cobalt, which didn't last nearly as long as the Cavalier.
You could find the Cavalier as a four-door sedan, a station wagon, a hatchback, a coupe, and even a convertible. It was a popular because of its versatility, and it was budget-friendly. The Cavalier went through a few different generations over the years, and by the early nineties, it was the most popular car in GM's lineup, and it was one of the top-selling vehicles in the United States.
The third and last generation Cavalier arrived in 1995 when it received a complete redesign with a more aerodynamic exterior design and larger dimensions. Chevy discontinued the wagon for this generation and offered it only with four-cylinder engines. It received a small face-lift from the 2000 model year, adding larger headlights and updating the Chevrolet badging on the trunk lid by replacing it with a new Cavalier badge.
5. The Chevy Impala
None of the Chevy vehicles on this list can match the Impala sales. Chevy sold over 16 million units of this car from its beginnings in 1958 until now. Over the years, Chevy created 10 different generations of the Impala, and it continues to impress. The full-size car has an upscale and luxurious feel, but it doesn't come with a luxury price tag.
The Impala's exterior design has evolved over the years, but it always kept its distinct personality and style. Like the Caprice, it is a popular choice for law enforcement. Chevy's reputation for producing safe, reliable, and long-lasting vehicles means you can still find good-quality used models, and they are a great find for collectors.
Some of these top-selling Chevrolet models are still available in their current generation at White Allen Chevrolet. Stop by or give us a call to find out more about the Silverado pickup truck or the latest Camaro, and we can set you up with a test drive.