Playing mini golf and other games with friends and family is a great way to have fun and create memories. Whether you want to have a good time playing mini golf with your family or for a special event, check out this list of locations our team at White Allen Chevrolet recommends.
The Magic Castle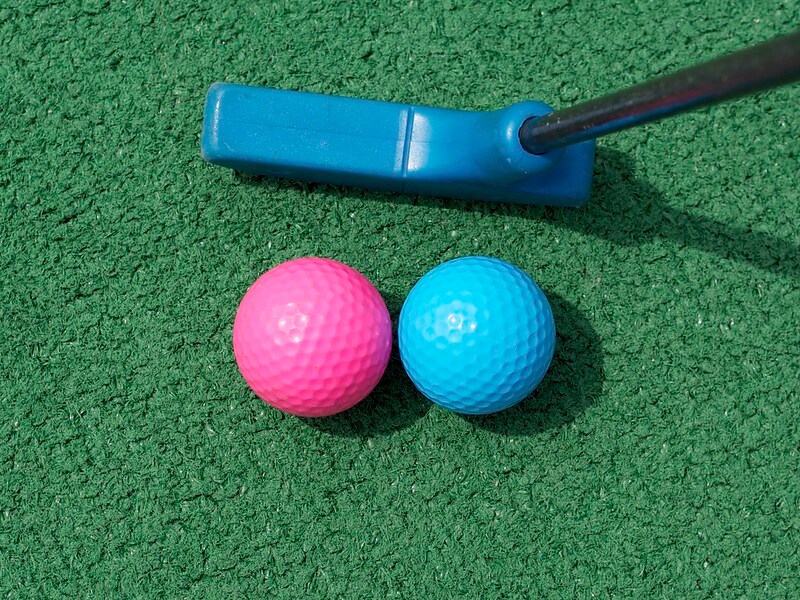 Stop by the whimsical and fascinating The Magic Castle for the perfect place to play miniature golf, other games and take exciting rides. This locally owned entertainment center has provided family fun for over 25 years offering several attractions. Feel like you're on a medieval adventure when you head over to the miniature 18-hole golf course. As you stroll along the course, admire the castle, fortress, and moat that looks like something from ancient times. The Magic Castle provides everything you need to play mini golf including colorful balls and putters of different sizes.
Try your climbing skills on the traverse climbing wall. This wall allows climbers to go up the wall for a short distance and then climb sideways traversing the wall. Let kids 11 years and under burn off energy in the soft play area. This part of The Magic Castle is three levels of slides, tunnels, and mazes that the youngsters can play in.
Everyone can win prizes in the arcade room, and aspiring ballplayers can test their skills in the outdoor batting cages. After a busy day of play, fuel up and recharge at the Lance-A-Lot Snack room where the family can dine on pizza, burgers, and nachos. You can find The Magic Castle at 4990 Wilmington Pike in Dayton.
Image Credit: Au Kirk via Flickr
Englewood Fun Center
Bring the whole family for a day of entertainment when you visit Englewood Fun Center located at 569 S. Main St. in Englewood. Enjoy playing mini golf on the custom-designed 18-hole course called Putters Par-adise. All ages and skill levels can play on this tropical-themed course that has waterfalls and ponds, glow-in-the-dark palm trees, and a sales center designed to look like a tiki hut. Individual players can use the mini golf course, or you can play as a group for a fun way to socialize in a competitive way.
Hone your baseball or softball batting skills in Englewood Fun Center's indoor batting cages. Try slow pitch or fast pitch softball as well as medium speed and fast speed baseball. Once you insert your coin into the machine, you'll get 10 pitches for the ball type and speed you select. Other attractions include an arcade and game room, a bounce house arena, and an ice cream shop.
The Trails Miniature Golf
You get to play on two 18-hole mini golf courses when you stop by The Trails Miniature Golf located behind Skate World of Kettering at 1601 E. David Rd. in Kettering. Both courses have plenty of shade and beautiful landscaping including a lovely natural stream. Every day of the week The Trails Miniature Golf offers specials such as Monday Madness, Two for Thursday, or the Early Bird special offered on Saturday and Sunday. You can also enjoy group packages like the Hole-in-One that include a round of golf for up to 10 players and a deck rental. Add-ons to the package include food, beverages, ice cream, or additional rounds of golf.
Meanwhile, families looking to have more fun together can also head over to Skate World of Kettering. Here, kids and adults can try roller skating on the maple hardwood floor. You can also play games in the arcade, bounce around in the softplay playground, and grab a bite to eat at the cafe with offerings such as nachos, pizza, chicken wings, and ice cream.
Scene 75 Entertainment Center
Since opening its doors in 2012, Scene 75 Entertainment Center's Dayton location has offered locals and visitors alike a place where everyone can find something fun to do including playing mini golf. Scene 75 Entertainment Center located at 6196 Poe Ave. in Dayton, has won several awards for entertainment including Best Place for Family Fun in Ohio and Top Family Entertainment Center in North America. This 160,000 square-foot entertainment center has 14 attractions, 150 arcade games, and two restaurants to dine in.
It might feel like you're swimming under the sea when you play the Voyage Through the Sea blacklight mini golf course. The hand-painted walls and floors have amazing sea creatures such as sharks, schools of fish, pods of dolphins, and vibrant-colored corals. All members of the family can play on this exciting 9-hole mini golf course as there are no height requirements.
After your fun game of mini golf, head over to the arcade to win prizes, head to the race track to enjoy the thrill of racing go-karts, and get an adrenaline rush riding the Tsunami roller coaster or the Drop Tower. Other attractions include bumper cars, laser tag, an inflatables arena that young kids enjoy, mini bowling, and sand volleyball. Consider booking a birthday party, special event, or a day of team-building at Scene 75 Entertainment Center for fun, games, and food.
Your Adventure Golf
Whether you want to celebrate a birthday party, special occasion, or reward your staff with an afternoon of fun, Your Adventure Golf, located at 615 Miamisburg Centerville Rd. in Washington Township, is the place to go. This mini golf location features 36-holes to play with a party deck overlooking the property. Have fun putting around the course with colorful balls and putters and try and get a hole-in-one when you play the beautifully landscaped miniature golf course. During the summer season, Your Adventure Golf offers tasty and refreshing Hershey's ice cream for a fun and cooling treat.
There you have it, the team at White Allen Chevrolet's recommendations for cool places for you and your family to play mini golf and games in the Dayton area. Which spot was your favorite? Did anybody score a hole-in-one? If there's a hidden gem of a place that offers mini golf that we missed, please feel free to let us know so we can add it to our list.