Read on for our list of the best local bakeries near Dayton!
Ashley's Pastry Shop
Ashley's Pastry Shop is a family-owned and operated establishment that offers fresh-baked goodness straight from the heart daily. As a full-service Dayton bakery since 1982, the bakery has been serving up delicious treats and helping to create memories for the community for over three decades. Owners Greg and Theresa Hammons showed their love of family and togetherness by naming the bakery after their first-born daughter.
Ashley's Pasty Shop used fresh baked goods to bring the community together and remembers it is the little things that count. They celebrate the first day of school by creating and decorating cookies, cakes, and various pastries to look like crayon boxes, chalkboards, scissors, and pencils. They understand it is the brief moments that make life worthwhile and relish in the opportunity to be a small part of making special moments. Whether you're looking to place a little surprise cookie in your child's lunch box or need a traditional Challah bread for your holiday, Ashley's is ready to provide.
They have a diverse menu of baked goods ranging from hand-iced cookies, coffee cakes, and fresh-baked bread. The made-from-scratch breakfast pastries are sweet, decadent, and just the right size to keep you energized until lunch. They offer a gluten-free menu that includes muffins, cookies, cupcakes, and cakes. We suggest you try one of their specialty sand tarts. These little treats are affectionately known as "the cookie of the stars" and are a local all-time favorite.
They are closed Sunday and Monday but open Tuesday through Friday from 7 a.m. to 5 p.m and Saturday from 7 a.m. to 4 p.m. You can order online. For custom orders or bakery information, please call 937-293-1719.
Gem City Bakehouse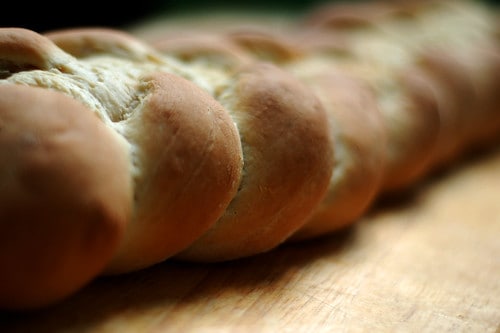 Gem City Bakehouse is a home-based bakery that is proud to serve the Dayton area. You'll often find them at the farmers market. They have a schedule of upcoming events posted on their page for your reference. The Gem City Bakehouse specializes in sweet treats and offers customers the opportunity to join their Treats of the Month Club. Just make sure you sign up early, because membership is limited and spots go fast. Their desserts are that good!
You can order cake balls by the dozen for $2.50 per ball. They are adorably decorated and can be made to order. Most designs are seasonal, but customers can request specific designs if placing an order well in advance. They also make cakesicles, brownies, cookies, cake, and doughnuts. They provide services for special occasions such as weddings and Sweet 16 celebrations. You can set up a consultation by filling out their form online to understand your options and review pricing details. Sign up for their newsletter for the most up-to-date information.

Image credit: Mark Bonica via Flickr
elé Cake Company
Serving up some of the finest cakes in Dayton is elé Cake Company. There are three convenient locations in Beavercreek, West Carrollton, and Austin Landing ready to serve you. The cake company began in 1997 out of a home kitchen known as A Taste of Elegance. It quickly grew to provide quality baked goods to the greater Dayton area. elé Cake Company makes yummy cakes, mouth-watering treats, sweet delights, and pies that would put grandma to shame.
When you go, make sure to order at least one brownie. They have over five different types to choose from. If you are a desert traditionalist, stick with their fudge brownie. We suggest those ready for a taste bud treat order either the Turtle Brownie or the German Chocolate Brownie. You will be so happy you did!
Their hours of operation vary by location, so check the website for specifics. Their locations are all generally open Monday through Sunday, but the bistro is closed on Mondays. Call 937-384-2253 for more information or to place your own custom order for your family's next event.
The Cakery
The Cakery is the hidden gem of bakeries in Dayton. Their singular goal is to satisfy customers and their taste buds. The Cakery offers cakes, cupcakes, cookies, brownies, cheesecakes, and seasonal desserts. They pride themselves on creating items that please the eyes and tongue. Their desserts look as good as they taste!
They offer a vast selection of celebration cakes for your next special event. They can provide themed cakes for baby showers, bridal showers, or a child's birthday party. If you are celebrating an anniversary and just want something a little different, check out their gourmet cakes. They have hummingbird cake and an Italian cream cake you will go crazy for! The Cakery is also are pleased to offer wedding services and will happily sit down with you to plan your celebration cake for your special event. The owner does request at least a six-month notice and requires a non-refundable deposit.
However, if all you want is to cure your sweet tooth, you don't have to wait. Head down to their location at 140 Woodman Drive. They are open Monday through Friday from 9 a.m. to 6 p.m., Saturday from 9 a.m. to 1 p.m., and closed on Sunday. For further information, please call them at 937-258-2320.
There you have it. White Allen Chevrolet has just shared with you our selections for the best local bakeries near Dayton, Ohio. What do you think of our suggestions? Did we miss your favorite shop to grab some freshly baked bread for dinner? Let us know! Leave a message or come by and share your suggestions with us. We'll happily add your ideas to our list.